Recommented by National Tax Bubreau Lahsa Branch in Tibetan Economic and Development Zone, and approved by Tibetan NTB and State Taxation Administration in accodance of publication process, Aim Pharm. was recognized and honored with Grade A Taxpayer Credit Enterprise together with other 5 companies out of 1000 candidate companies. This credit will entitle the organization to 41 incentive policies that formulated and sponsored by National Development and Reform Committee, National Tax Bureau, the Central People's Bank of China, Central Civilization Office and Ministry of Education. Such policies give an enterprise the exclusive preferential including project fast assessment and approval, tax service, using of financial fund and other financing privileges.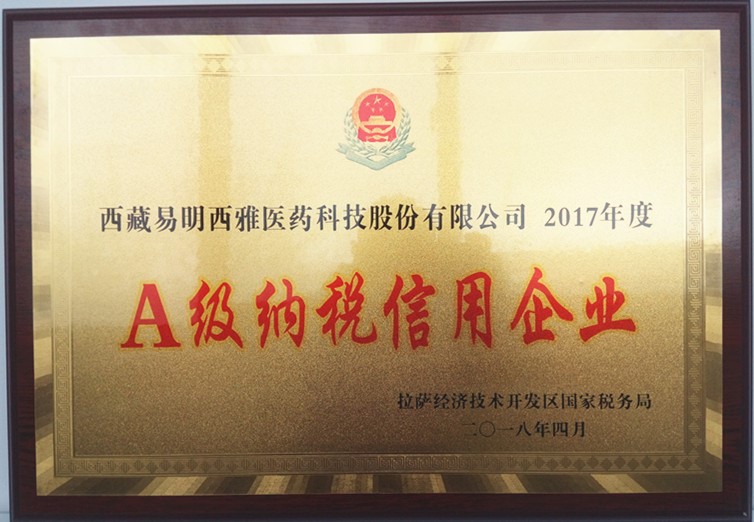 Aim Pharm. Honored "2017 Grade A Taxpayer Credit Enterprise"
Following the recognition by Sichuan Food and Drug Administration to Wei'ao Pharmaceuticals Ltd, this honor recognizes Aim Pharm.'s outstanding credit in tax payment and its contributive efforts in building an optimizing and healthy tax paying environment. This brings stratigic significance to rapid growth of our organization and also indicates that the country places high priority on the development of medical and health industry.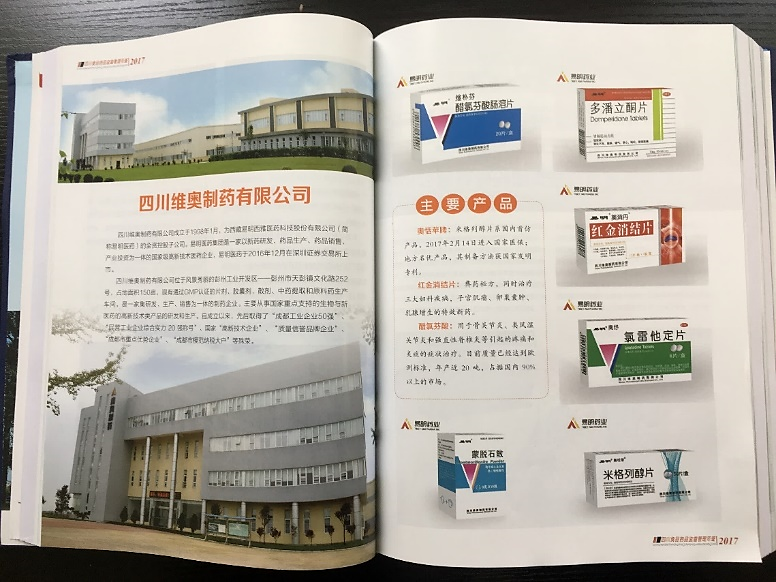 We cannot win this prize without every employee's unremitting good efforts and our business compliance. With the help and support from govenrment at each level in Tibet, we will make full use of preferential policies from government and take consideration of our core competetiveness in the innovative development of the organization. As a Tibetan enterprise, we will continue to provide high-quality best-value clinical medicines and continue to take up more social responsibilities.